New Lykos LED Lights
LYKOS offers incredible light output whilst maintaining very compact and portable dimensions. It is the ideal solution for videographers and photographers on the go. In addition to the vast possibilities for video LYKOS is a breakthrough in continuous LED lighting for portrait photography on location or in the studio.
LYKOS LED panels incorporate the latest LED innovations available (Surface Mounted Technology), which guarantees images with perfect colour rendition and no colour cast.
The LED panels feature innovative lenses specifically designed to achieve improved optical efficiency. A Colour LCD display on the back of the unit allows the easy monitoring of dimming levels, colour temperature, battery status and wireless functions (optional Bluetooth dongle available for wireless control).
LYKOS LED lights is powered by L-Type Li-ion batteries or by mains using the AC adaptor included. A diffusion gel is supplied with the product. Superior diffusion can be achieved using the LYKOS LED panel in combination with the LYKOS LED softbox.
LYKOS LED panels are fully compatible with Manfrotto Digital Director when using the LYKOS Bluetooth Dongle.
Lykos LED Lights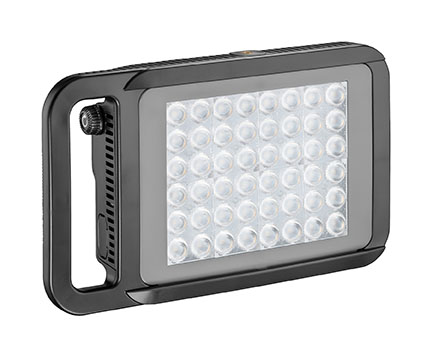 Easily hand held for controlling the fill light of many situations, you can also tripod or light stand mount this versatile light. One dial turns the power up and down. The Lykos is one of the brightest portable LED lights you can find. Use a bracket and attach it to a camera, too!
Click Here for the Lykos LED Light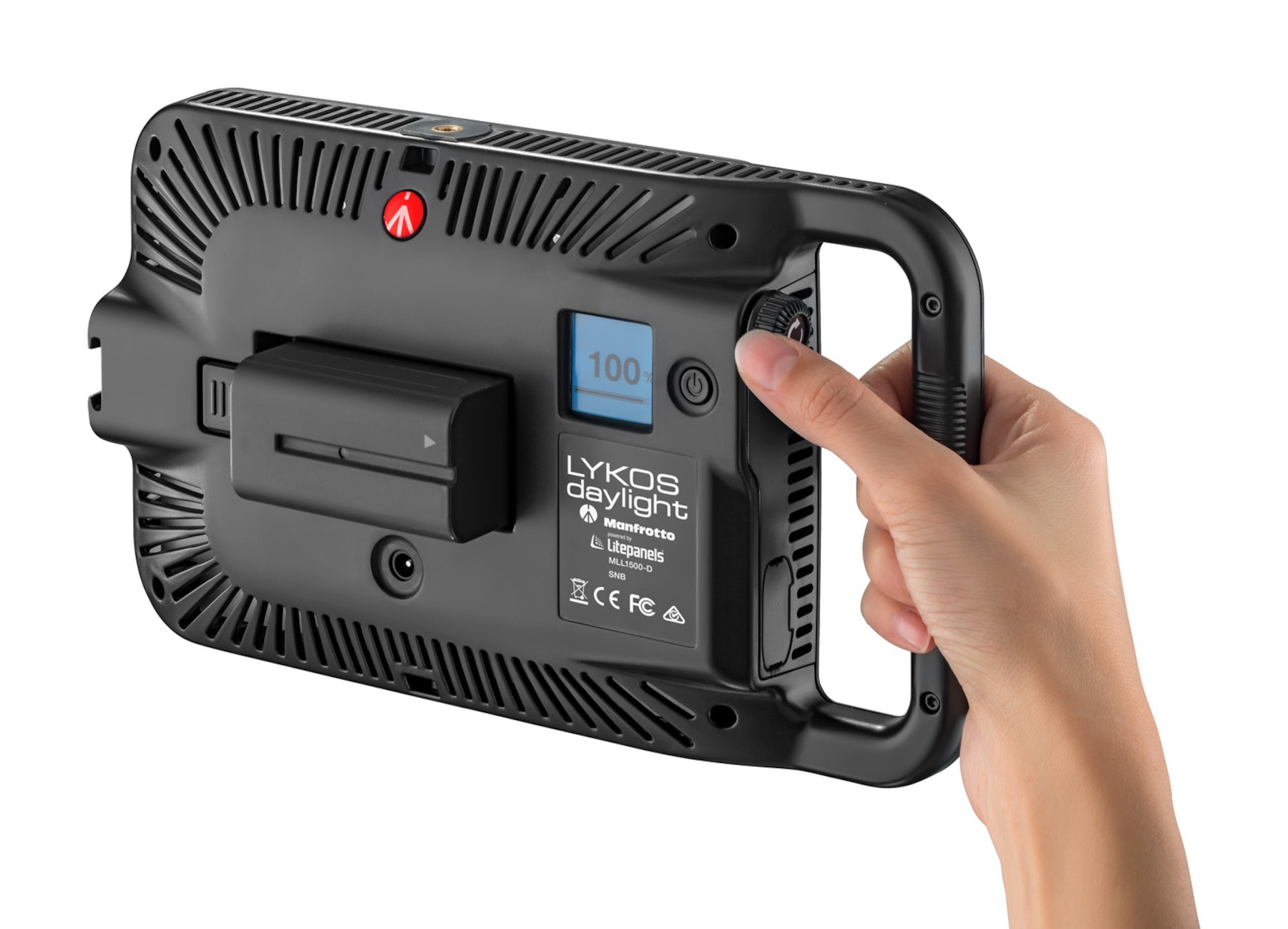 Lykos uses powerful L-type rechargeable Lithium-Ion batteries.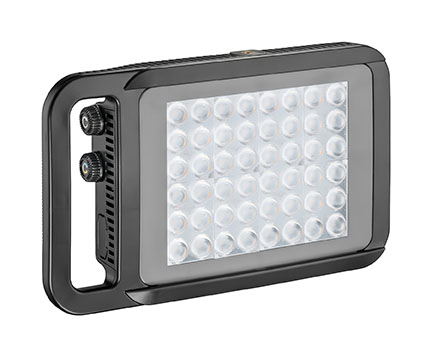 Control both the brightness and the color balance with the Lykos Bi-Color. Wide range of color tempertures tha fit many different situations.

Daylight Lykos has a color temperture of 5600K and is 1600lux brightness.
Bicolor Lykos has a color temperture of 5600K to 3000K tungsten and is 1500lux to 1300lux brightness.

Click Here for the Lykos Bi-Color LED Light


Accessories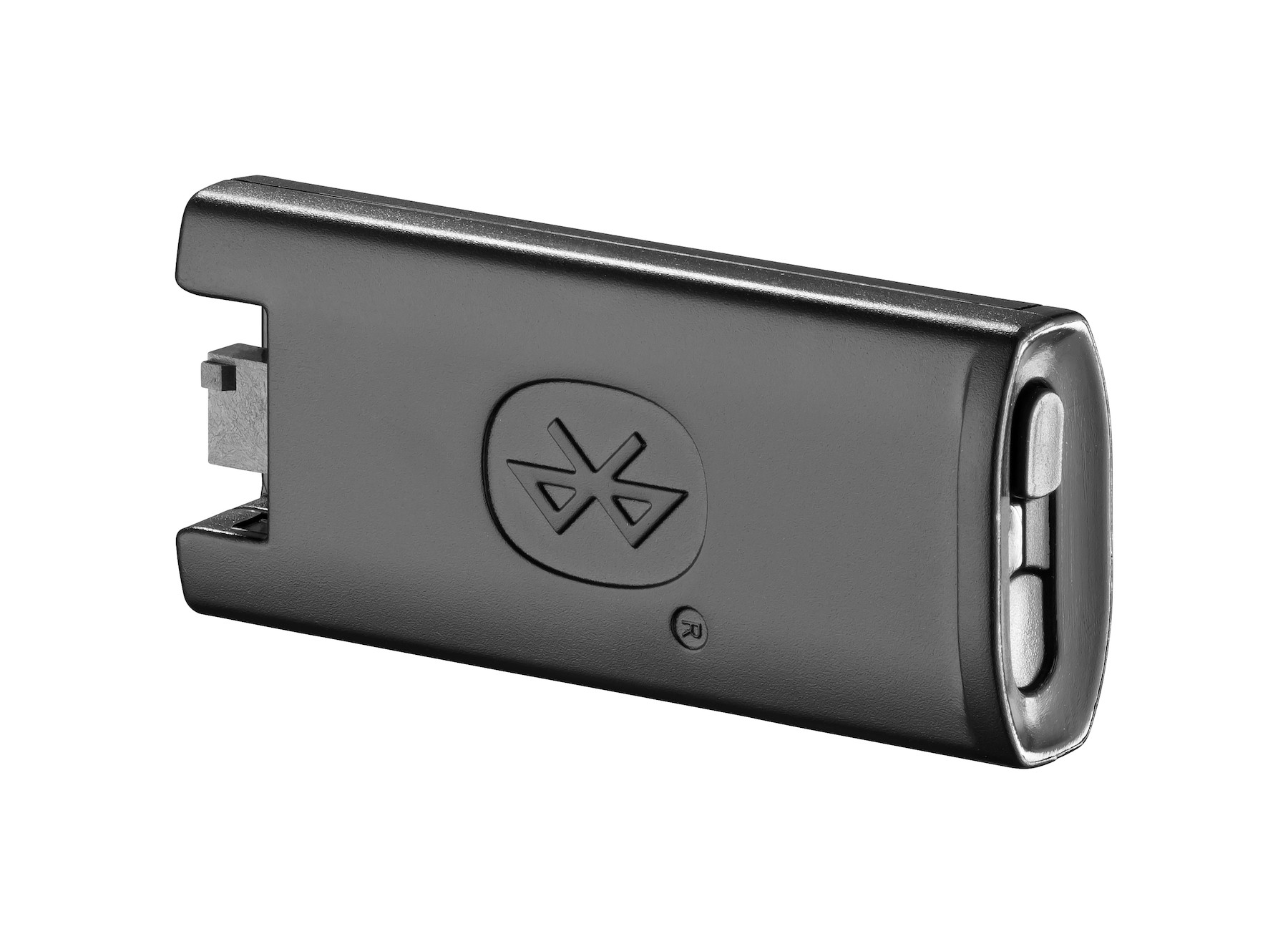 Bluetooh dongle allows you to control several lights from one handheld device. Change the colors (if you're using the Bi-Color) adjust lightness and darkness all at once.
Click Here for the Lykos Adapter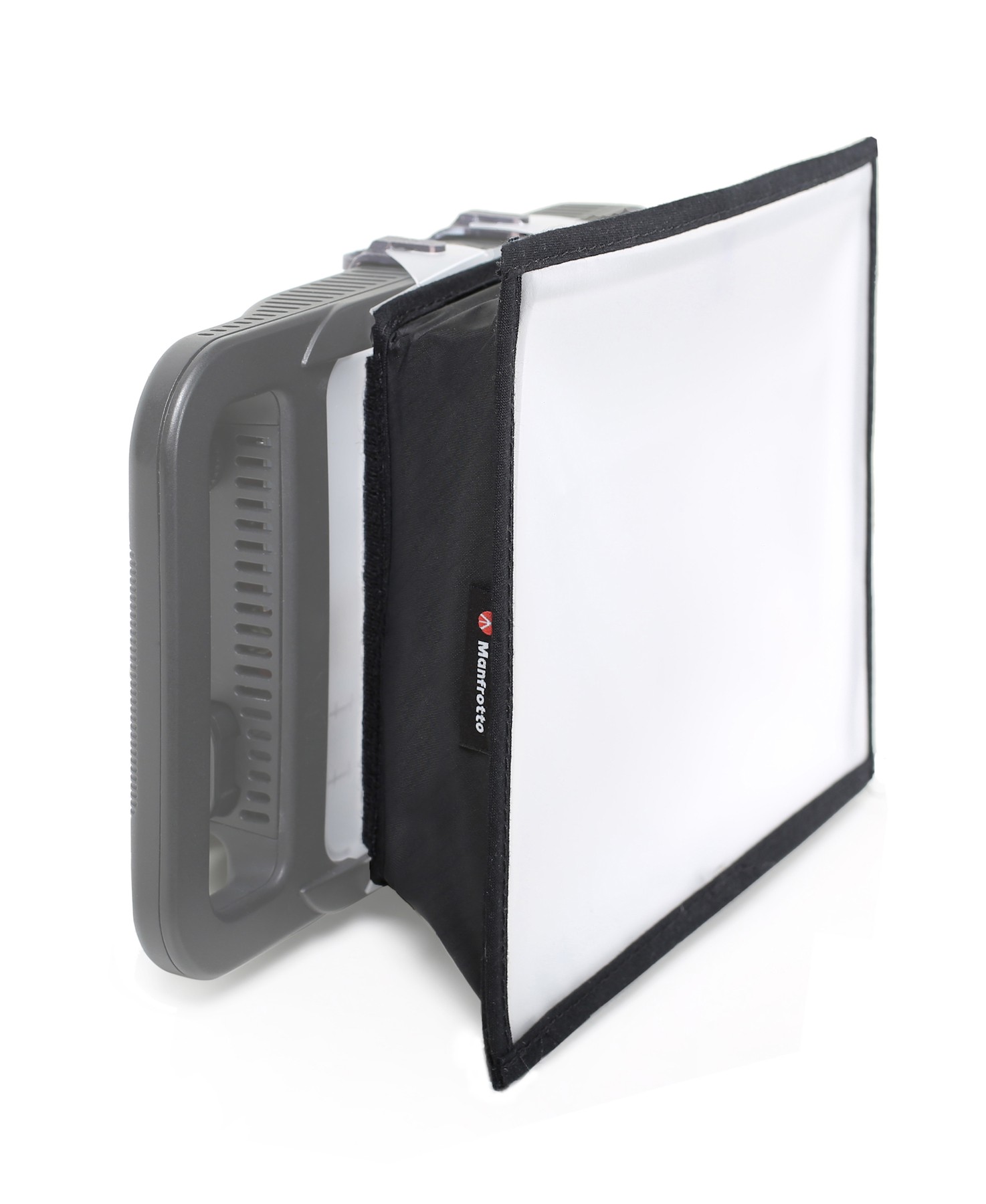 Remove the specular highlights of the Lykos and give a softer more diffused light with the Lykos softbox.
Click Here for the Lykos LED Light

Editor note: Click on the link to see the actual part picture.