Terms Policy
Terms and Conditions:
Orders placed on the internet are given priority over phone orders.
All prices are given in U.S. dollars.
Credit card transactions are welcome, as long as they are verified. Any transaction may be canceled for any reason, if they don't check out to our satisfaction. We accept MasterCard and Visa. We reserve the right to refuse any transaction for any reason. Because of changes in Visa/Mastercard seller agreements, card processors and shopping carts, items on back order may have to be charged before the items is shipped. We do not store your credit card information, so if you want to reorder something, you will have to create a new order. We will not be able to add any items to your existing order.
Personal checks and money orders are accepted but must clear the bank before any order is shipped. Do not send cash in the mail!
School and Company Purchase orders or Requisitions are welcome. A copy of the original must be mailed, along with the contact info for the accounts payable contacts. Any Purchase order submitted will be for a minimum of $75, or more. Purchase Orders for less than $75 will have an accomodation fee levied to make the price reach $75. Accounts not paid after 45 days will accrue interst at 2% per month.
All prices are subject to change without notice. Orders in house or backordered will be honored during price changes as long as we have the items in stock.
Returns. Call or e-mail us before returning any product, as we may be able to resolve the problem beforehand. Satisfied customers are, of course, the source of our success, so obviously we want you to be happy. Returned items must be in original box or package and in original condition with all papers, instructions and box contents as from the manufacturer. Package must be complete including any UPC and serial number stickers if they apply. Any items not returned will not be refunded, or a charge may be assessed for their replacement (minimum charge 20% of the item cost, or $ 3.00 which ever is more). Damaged boxes or equipment with removed UPC and serial numbers will not be refunded and will be returned to sender at their expense. On returned items, we do not reimburse for shipping charges. Items returned after 30 days will not be refunded for the full amount as a 20% restocking fee will be charged. Items returned after 6 months will be refunded up to 50% of the original purchase price. Items more than a year old will be accepted for recycling, but refunds will not be offered.
A 30 day "grace" period will apply on all purchases. If you don't like it or it doesn't fit; return it for a refund.
Shipping charges are extra. We prefer to ship by USPS Priority Mail. The prices shown are USPS published rates. Shipping charges are not refundable; especially if the wrong address, email and telephone number are given and we or the freight carrier cannot deliver and the package is returned to us. Additional charges may apply for other services or over weight items. On oversized or overweight items that must have additional shipping costs, we will contact you with the information and exact total before we ship the item.
Phone orders can take an additional 3 or 5 days to verify and complete. Any orders placed without complete contact or bank card information may not be completed or in the case of orders with only a mailing address and no phone or email address; they may be deleted without notice. We need all the information to verify that you are the cardholder and have placed the order and that it is being sent to the correct address. Please provide a phone number we or the carrier can use to contact you during business hours.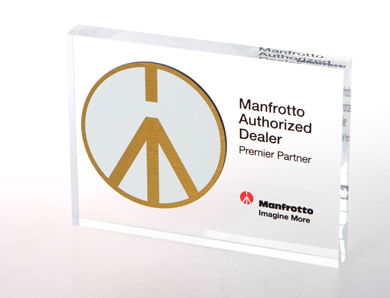 We do not ship any orders COD or Drop ship. We are not responsible for length of shipping times, lost packages or misplaced packages. Expect UPS shipping to take up to 2 weeks, unless shipped by AIR or USPS Priority Mail Express. Next day air shipping is not available to all locations, internationally , to APO and certain Non-continental USA addresses. The shipper may also have an extra delivery fee attached.
You, the customer is responsible for any and all taxes, import duties or tarifs and fees for shipments out of the state or country. We will not claim purchases as "gifts" to allow you to evade taxes due. Your state may require you to report this purchase and pay a use tax in your locality. Check with your local taxing authorities to be sure.
All our prices are fair and a value for the services and products received.
We are not responsible for typographical or transcription errors. All pictures are used for illustration purposes only and may not always depict the product advertised, or its current packaging.

We are an Authorized Manfrotto USA Premier dealer. Selling New USA warrantied products. Any USED Items are labeled as such.
All products are sold as is. Warranties, if any, are provided by the product manufacturer.
We hope you enjoy what you purchase from us and find it truly useful. We hope the service we provide is better than any other vendor you have used. If not let us know.
Not all prices shown on website will match the showroom price.
If you have any suggestions on how to make this site better and more user friendly please let us know. Suggestions click here.