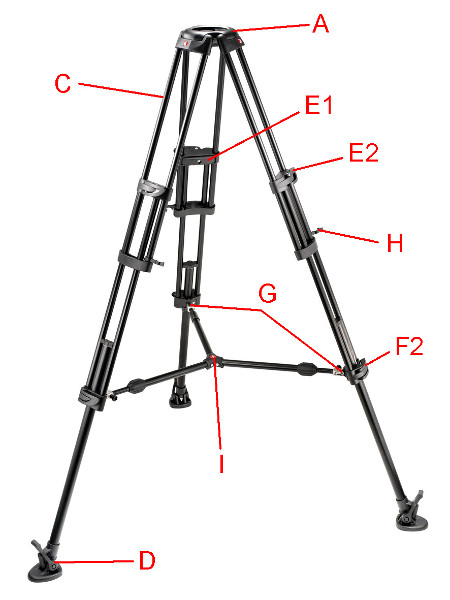 J1 500BALL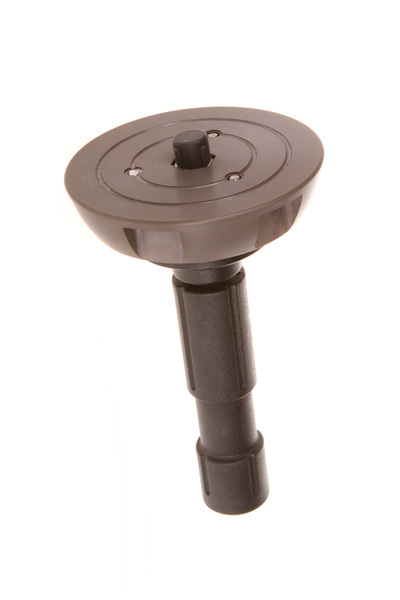 J2 500BALLSH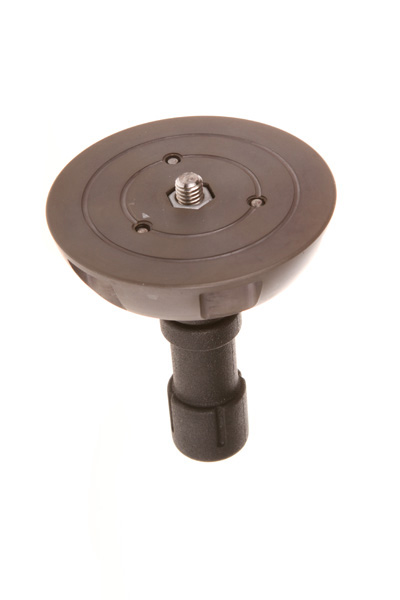 A Main Casting (not a stock item)
B Leg Attachments (not a stock item)
C Leg Assembly (not a stock item)
D1 Rubber Padded Foot (set of 3)
D2 USED Rubber Padded Foot
D3 Rubber Foot Cover
E1 Leg Clamp
E2 Leg Lock Lever
E3 Leg Lock Pivot (not a stock item)
F1 Leg Clamp
F2 Leg Lock Lever
F3 Leg Lock Pivot (not a stock item)
G Spreader Pivot
H Leg Clip
I Leg Spreader Assembly
Click
Here
for Spreader Parts
J Ball Control
J1 Ball with long handle
J2 Ball with Short Handle
Editor note:
Only one version of this tripod is known.
Item numbers listed in the index on the right column may not
be shown on the picture because the part may be obscured
or is inside in underneath another part and cannot be shown.
Click on the link to see the actual Part picture.